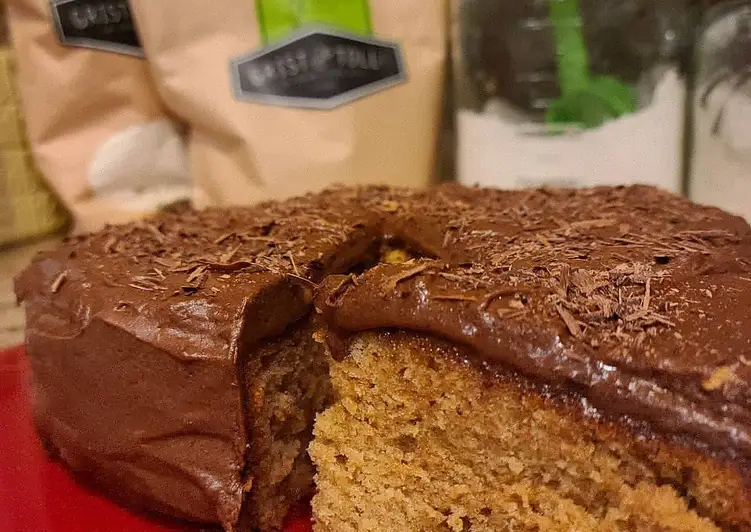 1 3/4 cup whole wheat flour

3/4 cup sugar

1 tsp baking powder

1/2 tsp baking soda

Pinch salt

2 sticks butter (Unsalted)

1 tsp vanilla extract

4 eggs

3/4 cup buttermilk or heavy cream

1 tsp apple cider vinegar (to activate the baking soda)

Chocolate Frosting

2 stick butter (unsalted)

3 cups powder sugar

3/4 cup cocoa powder

4 tbsp heavy whipping cream

1 tsp vanilla extract

2 tbsp coffee espresso (for richer flavor - optional)
Steps
1. Mix: flour, baking powder, baking soda, and salt

2. Mix: butter with sugar. Add one egg at a time. Add heavy cream, vanilla, and apple cider vinegar until smooth and all combined

3. Add butter and egg mixture to the flour mixture. Mix until all combined and not over mix.

4. Prepare an 8 inch pan. Add batter. Bake at 350 f for 30 to 45 mins, depending on your oven temp.

6. Mix all ingredients on high speed. Until smooth. Use when cake has cooled down.